About Us
Welcome to London School of Academics
London School of Academics was registered as a company on the 9th of March 2010 on the promise by the Director Sheila Singh to open a path way to education for those of diverse backgrounds. Sheila Singh has over 20 years' experience in the teaching field, and has taught teacher training and related courses in many main stream colleges and universities.
Sheila took the decision to open London School of Academics after facing discrimination in relation to her gender, race and disability. Determined to show people experiencing the same treatment as herself that they can achieve their dreams she took the steps to develop a college which places learners at the heart of it with no form of discrimination.
The college in it's first year delivered the Preparing to Teach in Lifelong Learning programme and the Level 5 Diploma in Teaching in the Lifelong Learning Sector to a cohort of 20 learners and now trains on average over 100 learners a year. Our area of specialism lies with teacher training and related courses. Currently we deliver the Level 5 Diploma in Education and Training, Award in Education and Training, CIEH Level 2 Award in Emergency First Aid and Level 3 Award in First Aid at Work. The college is recognised as a Higher Education Institution.
London School of Academics has been awarded Barclays Trading Places Awards: Top 100 Business's in the UK and Women's Business of the Year; Outstanding Stars award by Newham College of Further Education.
The college has a diverse team who specialise in different areas including Education, Law, English and Media. The team share the philosophy of the college which is tocreate excellence within teacher training and staff development, through quality and precision, targeting individuals who want to improve both their lives and the lives of others'. All members of the team commit themselves to helping the community and have actively taken part in fund raising event (see our events page). One of our team members has volunteered in homeless shelters providing support to those in difficult situations, one other member did the race for life and raised funds for cancer research.
Sheila has won many awards some of which include the Bravest Women of the Year Awarded by Lorrie Kelly (2008), a Gold Medal of Excellence in Teacher Training Awarded by City and Guilds (2008) and The National Diversity Awards (2012). Sheila has been nominated by Association of Professional Coaches, Trainers & Consultants Outstanding Achievement Award (2015) and by the Professional Asian Awards for the Education Award (2015).
Soni has been nominatedby Association of Professional Coaches, Trainers & Consultants Trainer of the year (2015).
London School of Academics believes that that success can be felt by all those that are determined to obtain it; social barriers can be overcome and should not determine your future.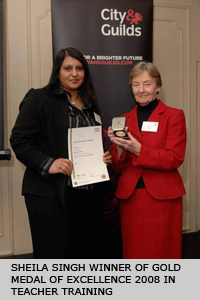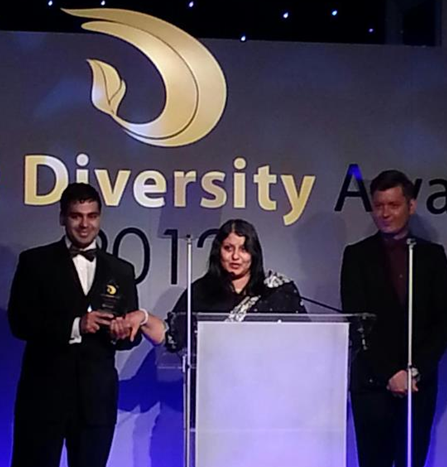 LSA is based at the CEME Campus in the London Borough of Barking and Dagenham.